PayU Money India Payment Gateway
We are happy to announce the launch of PayU Money India Payment Gateway Plugin for AppThemes
Products. It facilitates payments in INR using the PayU Money India Payment Gateway.
Pre-requisites:
Users who would like to avail this plugin need to have an account with PayU Money India which will
provide them with the Merchant Key and Salt.
Features:
Accepts payments using payment methods supported by PayU Money India
Highly secured- Data provided by users is digitally signed and verified each time there is an interaction between the gateway and payment provider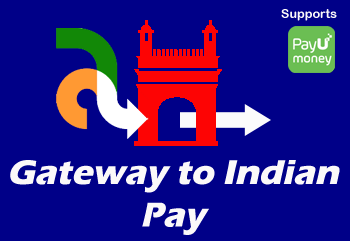 What themes does this work with?
The PayU India Payment Gateway will work with below apptheme products
Clipper 1.4+
ClassiPress 3.3+
Can I run the plugin in test mode ?
Yes. You can run the plugin in test environment of PayU money India by using test key and salt.
For installation, plugin can be uploaded via the WordPress Administrator Panel. Plugin can also be
installed by extracting the files and manually uploading via FTP.
Settings can be configured via the Payment Settings for respective site.
For Testing purpose, plugin can be run in demo mode using the test environment of PayU Money India.
You need to purchase this item before reviewing it.
(Just bought it?
Log out
and back in to enable reviews.)