ClassiPress Rich Category Description
Create rich descriptions for ads categories and tags
TAKE THE CONTROL OF YOUR CATEGORIES
Start Editing the top of your Categories and Tag like a normal page or post
with the Power of WordPress Editor!
1. Many WordPress site owners don't utilize the potential of category and tag pages.
That's because the proper tool has not been available. Our plugin gives you the full power of the WordPress page editor to make the best of your category pages or tag pages.
2. Well written, rich category descriptions will help you communicate with your customers and tell them about your site's content.
A category or tag name alone is often not enough to represent category or tag content. Give your customers more, detailed information about your site's content!!!
3. Rich category descriptions will also help you monetize your site.
You can place slider, tab, banners, ads, featured and other useful stuff in the rich category descriptions.
4. SEO benefits.
Everybody who wants sales cares about SEO! Great text is a key for a good SEO performance. So why not use the potential of category and tags pages to improve you site ranking?! Don't waste time.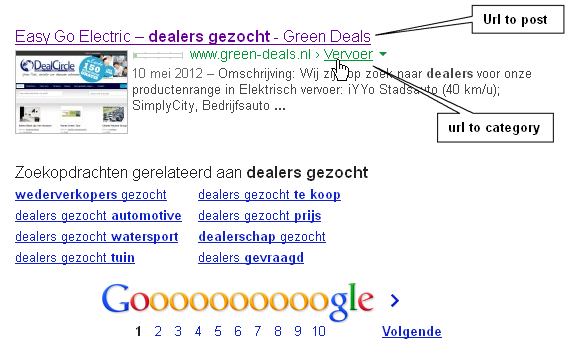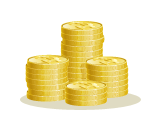 Buy our plugin to tell the world about your categories.
How to earn more money with my ClassiPress
1°) Just create in Ad Packs eg:/wp-admin/admin.php?page=packages
a new forn eg: featured in the respective slider of your category (your description…and price…..)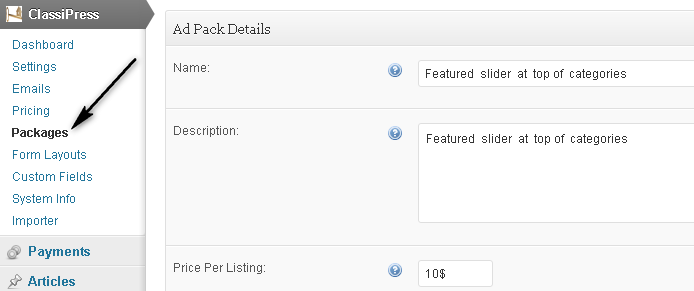 2°) In ClassiPress Pricing eg: wp-admin/admin.php?page=app-pricing
Charge for Listing Ads need to be ON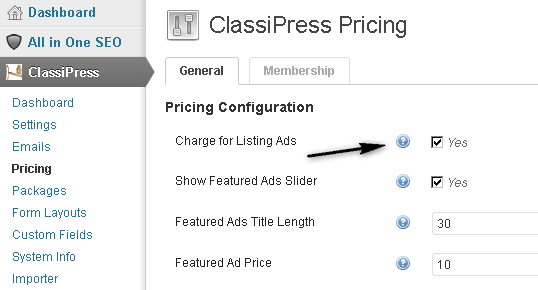 Done !
If you don't charge for a simple listing
set for example: 60 days 0$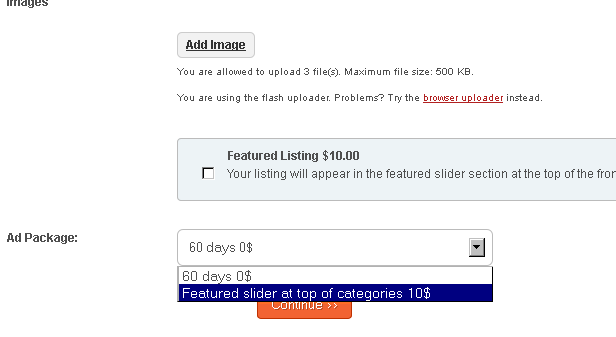 so now let in final users have to choose in drop down The new formula you have created
60 days for free 0$
60 days + Featured slider in top of category :10$
Then the user will be redirect to PayPal with the cost of 10$
Hope that will help INTELLIGENT user(s) to make more money
Suggest slider to use : smooth slider by Internet Techies
you can have a different slider for each categories.
1. Follow standard WordPress plugin installation procedure
2. Activate the plugin through the Plugins menu in WordPress
3. Go to plugin settings page (Admin Menu -> Ads -> Cats & Tags Pages)
4. Create a new page.
5. Assign page to the category or tag. Use standard WordPress categories and tags selectors!
== Changelog ==
= 1.0.2 =
* Added permalink filter. Now get_permalink() function used inside description page loop will return URL of the taxonomy term.
= 1.0 =
* First release.
You need to purchase this item before reviewing it.
(Just bought it?
Log out
and back in to enable reviews.)