Alpha Slider for ClassiPress
Alpha slider allows you to configure the size and number of your slides easily.
Features:
Responsive – touch sensitive for mobiles
Lazy Loading enabled
Easily configurable,

change dimensions of images
how many slides to show
autoplay speed

Optimized performance
Top design
Flexible
Great support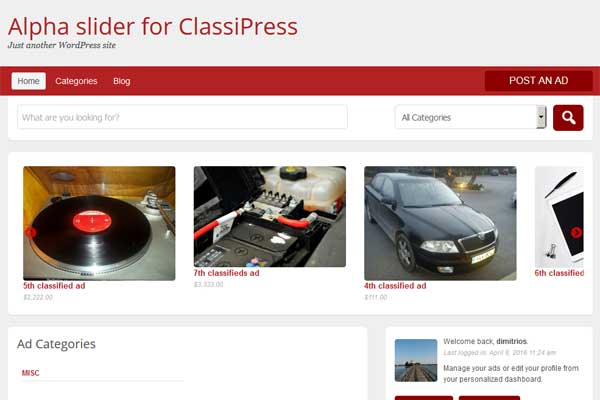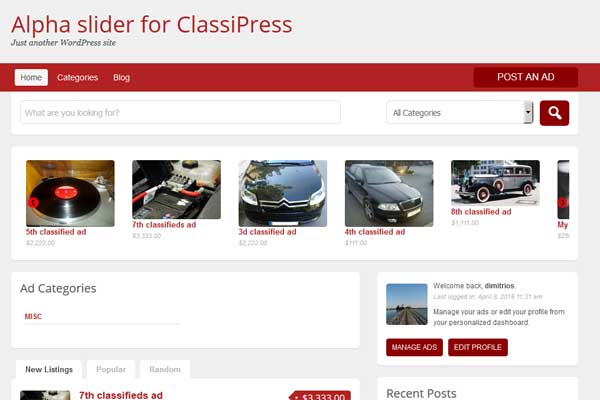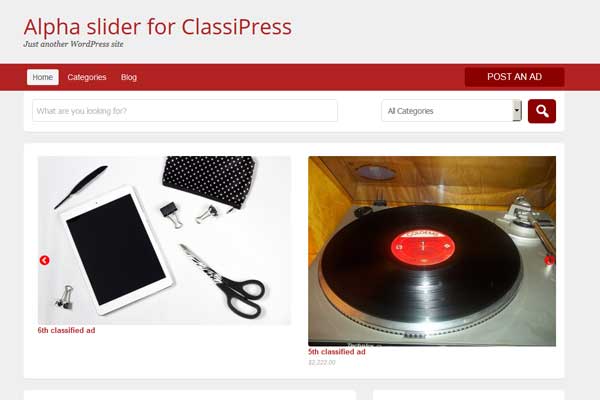 How does it work?
ClassiPress slider uses an area of 910px that you can take advantage and present your slides.The default slider presents 3 slides and the image is 85×85 pixels.With Alpha you can change this and make your images bigger and more presentable.
Will it work with the default ClassiPress theme ?
Yes
Will it work with my child theme ?
Possibly yes, depends on the child theme.You might need to change something small in your child theme, like commenting code.
Is it responsive ? mobile friendly ?
Yes it is, you can test the demo too with your mobile.
Manual Installation:
Download the Plugin zip file
Open WP Admin dashboard -> Plugins -> Add new -> Upload
Upload and activate the Plugin from the Plugins page.
After you install Alpha, you might need the Regenerate thumbnails plugin to create the custom width for your images.
You need to purchase this item before reviewing it.
(Just bought it?
Log out
and back in to enable reviews.)