Affiliaty it is a clean and modern looking child theme for Clipper.It's packed with an awesome and rebust looking interface.Also, it's fully responsive with the latest coding standards with user friendly customizing options and minimal design with unlimited color schemes. It is very flexible allowing you to customize the sections according to your needs.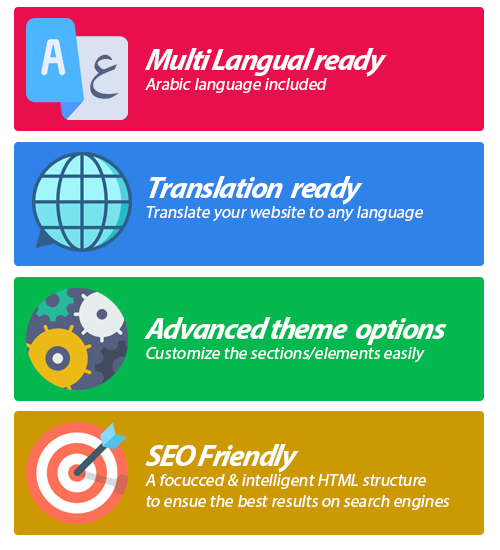 Premium Features
Created  to increase your conversion rates
Powerful Theme Options: Affiliaty theme options panel allows users to customize the theme in an easy and simple way. Click-Click-Done .There's no code knowledge required.
Easy Customization: What you need to create amazing coupon listings websites with no coding knowledge, Affiliaty comes with the multiple options panel.
9 Home page sections (Everything is customizable):

Home Categories with icons where the icons are picked by the admin.
Tabs section [Picked categories, Top stores, Picked sponsored coupons,Custom content]
Featured coupons slider
Grid coupon listings
A blog posts slider
Top Stores Slider
Custom content (Display the content of any page you create previously)
Full-width advertising banner (with text/html editor option)
A customizable section explaining how to use the website.(You can upload the images and change the text)

Search bar settings: You can easily customize the search bar fields. A select a store list is added to Affiliaty, Thus it's very easy to filter coupons based on keywords and/or stores.
Coupon listings' settings: You can customize the elements to show on the coupon listings' loop.Drag and drop them with ease. very handy, né?
Coupon single page: A clean template for the coupon single page,a fully-customizable one!
Related coupons: Display related coupons in the coupon single page.activate/deactivate it, how many coupons to display are optional.
8 pre-defined color schemes: Switch the look and feel of your website through the theme options
Unlimited colors: With the built-in color pickers in Affiliaty theme options you can change the color of nearly every element of your website.
Wide/Boxed Layout: Choose between boxed and wide layout.
Responsive Ready: Affiliaty is fully responsive. it's compatible on all new & latest browsers tablets and mobile devices.
Flexible Layouts: Easily change the layout of the website by only couple of clicks.
Translation Ready [NEW]: Affiliaty is easy to translate using poEdit program and pot file from language folder.
Multilangual Ready [NEW]: using qtranslatex plugin, You can use more than one language.the website content is dynamically translated.
RTL Ready (Arabic language file is included) [NEW]: Affiliaty Is also designed to work awesome on LTR and RTL languages so do not worry we've covered complete Globe.
Custom Widgets: Featured coupons widget, Custom button, Twitter recent tweets.
Footer custom widgets: Use single, dual , up to 4 sections or no footer sidebars on any post or page. Control the sidebar width, position and style.
SEO Friendly Code: Affiliaty built with following the best SEO practices to help for best ranking in search engine for your website compatibility.
Custom codes: After all these options, You can place your customized css and js codes to affect the appearance of your website.
Built On Bootstrap 3x-: Affiliaty was built on Bootstrap , the most popular HTML, CSS, and JS framework for responsive websites.
More extra advanced options: There are more other options , we try to list few here such as : Featured coupons slider option, Set an animated page loader effect, Upload an image if there is no coupon listing image, Patterns ready, Social media icons,Top fixed menu or not , Full-width page template !……When we said there are tons of options in the backend, We meant it.
Dedicated support: We take huge pride in our customer support and how it has differentiated us from the competition. We have a support team located 3 countries in just about every time zone and try our hardest to ensure support responses within 24 hours.
Suggestions and Feedback: Our best ideas come from your suggestions so we take feedback seriously. If you have an idea or want to make a suggestion please let us know.
Using WordPress dashboard:
Go to appearance => themes
Install new theme
Select the Affiliaty zip and upload it
Activate the theme
Using FTP:
Extract the Affiliaty zip file and just drop the contents in the wp-content/themes/
Activate the theme in WordPress admin =>Appearance
Your Affiliaty now is installed and ready for use.
Note: After activating the theme, a sub menu would be created for the theme options.
We take huge pride in our customer support and how it has differentiated us from the competition. We have a support team located 3 countries in just about every time zone and try our hardest to ensure support responses within 24 hours. We respond to customers' questions and provide a limited support only by email.

Support covers:
Pre-sales questions.
Responding to questions or issues regarding the item and its features.
Fixing bugs and reported issues.
Providing updates to ensure compatibility with new software versions (appthemes and wordpress..).
Item support does not include:
Customization and installation services.
Support for third party software and plug-ins.
If you are facing a suspected issue, before you ask your question, make sure:
You read the docs and/or readme.txt file and that You browsed all the options of the parent theme .
Activate a clean install of the parent theme and test again
Deactivate all plugins and test again
Clean the cached files and data if you use any cache, security, speedup plug-ins or a server cache system. Then try again.
Browse the forums.appthemes.com for relevant answers.
Do not post issues' questions in the comments section. It's for comments and presales questions only.
If any of the previous steps didn't work, email us by explaining the issue or question mentioning your username at appthemes.com. (If you don't mention Your username, You'll risk to receive a very late response. It's the proof that You purchased our item ) We always try our best to help our beloved customers with small custom mods, but in case they take a long time and more efforts than editing a couple of php or css lines, we would recommend hiring an independent developer to help you with the task. or simply post it as a request at codeable.io. – Presales questions don't have to go through the steps above! Email any question. anytime. – VIP* customers receive unlimited and prompt support by email. *: VIP customers are the ones they bought more than 3 of our products. Our replies are always fast, since 87% of our clients are VIP.
1.0.8 => September 18th, 2020
-Fixed jquery helper issue with wp 5.5
1.0.7 => November, 1st 2018
-Fixed discount metabox not appearing on coupons' pages and loops
-Fixed minor css bug
1.0.6 => November, 1st 2018
-Fixed srores slider
-Fixed minor css bugs
1.0.5 => September, 12th 2018
-Fixed favicon issue
-Fixed minor css bugs
1.0.4 => March 05th,2018
-Fixed search results issues
-Fixed sidebar and layout bug
-Fixed minor css bugs
1.0.3 => February 15th,2018
-Fixed minor css bugs
-Improved responsive
1.0.2 => January 6th,2018
-Updated Affiliaty to work with Clipper 2.0
-See change logs of clipper 2.0 for further details of the changes
1.0.2 => November 22th,2017
-Fixed preloading css js bug
-Qtranslatex is a recommended plugin (not rquired anymore)
-if qtranslatex isnt activated, disable translation functions
1.0.1 => November 18th,2017
-Fixed minor css bugs
-Fixed qtranslateX plugin error on the first install if it's not activated.
1.0.0 => August 25th,2017 -First release
You need to purchase this item before reviewing it.
(Just bought it?
Log out
and back in to enable reviews.)